Tech Tips & News
Today's "Picture of the Day" features iconic Winter Island Lighthouse in silhouette against the rising sun. I hope you like it!
Today's "Picture of the Day" features a beautiful wintry scene from Shumaker Park in Salisbury, Maryland. I hope you like it!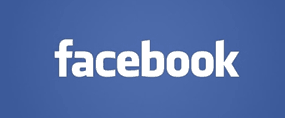 Question from Catherine: I have a big problem . I clicked a link in a Facebook post and it put a virus on my computer.
Long story short, the virus sent a spam message to everyone on my friends list.
Question from Henry P.: I've been shopping online for a new computer and I found out that there are still some Windows 7 computers available. My question is should I buy one?
Did you upgrade your computer from an older version of Windows to Windows 10?
If so, your computer's hard drive or SSD contains a Windows.old folder that contains the files from the previous Windows installation.
Today's "Picture of the Day" features a striking monochrome image of some trees reflecting off the water below. I hope you like it!
Hello again everyone. I hope you all had a great week!
If you own an Apple device you probably also have an iCloud account that contains a major portion of your digital life.
A while back I wrote this post that explains how to convert an unused internal hard drive into an external USB 3.0 drive.
That has turned out to be one of the most popular posts I have ever written, but a lot has changed since then.